Farm Livestock Crop Home Auto
Providing Quality Insurance Solutions For All of Your Needs.
Farmers Mutual Insurance Association has been serving West Central Iowa since 1879. What started out as a few friends and neighbors pooling their money to help each other with losses, has grown to over 950 million dollars of total risk in force. Located in Schleswig Iowa, and serving over 2400 policies held by over 2100 customers in the counties of Crawford, Monona, Sac, Ida, Carroll, Woodbury, Shelby, Audubon & Harrison. FMIA provides the property insurance and liability coverage with Grinnell Mutual to protect your home and farm.
There are 13 Agencies with over 20 agents serving the territory. FMIA agents all share the same outlook "The customer comes first". Please stop by one of the agencies or contact our home office today for a free, no-obligation quote on your Farm or Homeowners Insurance.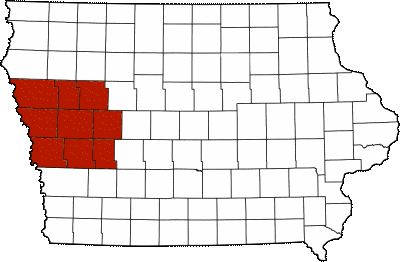 Our Reinsurance Partner
Our reinsurance partner is Grinnell Mutual RE. For over 100 years, Grinnell Mutual RE has been a trusted source of quality insurance. Grinnell Mutual RE offers Auto, Home, Farm, Liability, and Business lines insurance to cover whatever you need to protect.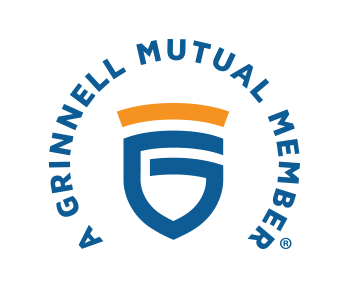 An Industry Leader
Grinnell Mutual RE is the largest primary re-insurer of Mutual Insurance Companies in North America, because integrity and trust are their core values. Since 1976 Grinnell Mutual RE has maintained an "A" (excellent) or higher A.M. Best rating. They were also one of 10 companies in Iowa to earn a "Top Workplace Award" every year since the honor was created in 2010. It is a direct reflection of Grinnell Mutual RE's commitment to this most valuable asset - our employee's.
FMD: Farmers Mutual Direct Agency, Inc.
A wholly owned subsidiary of Farmers Mutual Insurance Association (FMIA). The FMD Agency was created in 1994 and sells property insurance for Farm and Homeowners thru FMIA. The Agency also offers direct lines of liability thru Grinnell Mutual RE and various other companies. Offering - Farm, Homeowners, Auto, Business, Workers Compensation, General Liability, Personal Liability, Umbrella, Farm Liability.
Talk to Us 1-800-345-3306